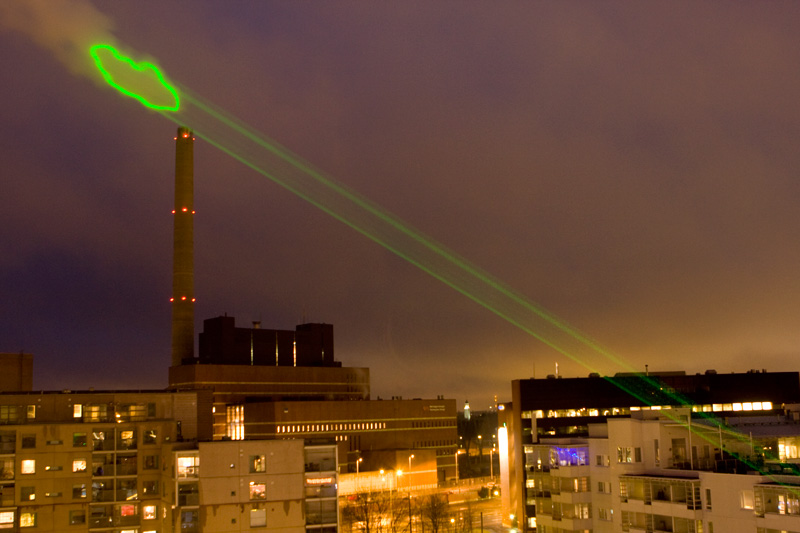 The Concept of Nuage Vert

In the past decade new buzz words have entered into media discourse and everyday language: ecological visualisations, carbon offsets, eco footprints, food miles etc. These abstractions signify our attempts to quantify individual responsibility and to find ways of facing up to the very real challenges of climate change, and the exploitation of finite natural resources.

Nuage Vert is based on the idea that public forms can embody an ecological project, materialising environmental issues so that they become a subject within our collective daily lives. Its material, collective and aesthetic dimension distinguishes it from other approaches. A city scale light installation onto the ultimate icon of industrial pollution, alerts the public, generates discussion and can persuade people to change patterns of consumption.